Now that you know the basics of WordPress, lets move on to more advanced topics. In this video lesson, we will show you how to change your WordPress theme.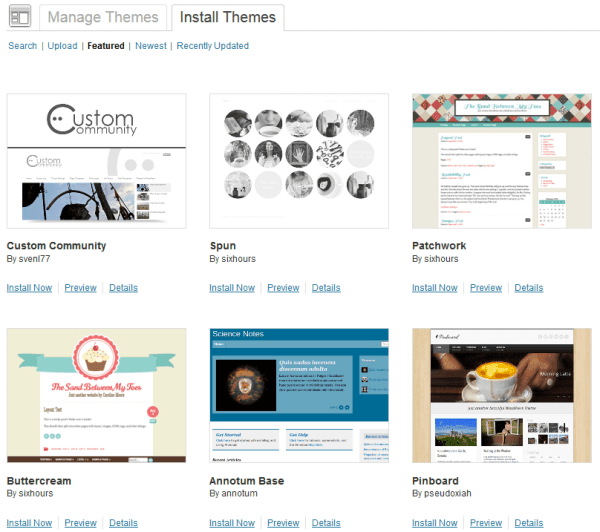 In this video lesson, you will learn how to:
View the default available themes in your WordPress installation.
Use the live preview link to view how a theme would look on your site before activating.
Interact with your live preview to test various sections of your site.
Change the theme settings including colors, backgrounds, layout structure, and more from within the live preview.
Install new themes directly within the WordPress appearance section.
Find new themes via filtering, searching, featured section, newest section, and more.
Upload your own theme which is needed for premium themes like StudioPress Genesis.
Use live preview after uploading and "Save & Activate" that theme if you like how it will look on your site.
Use premium theme additional settings options.
Take advantage of the customize options in the default WordPress 2012 theme including header image, header text, custom colors, background image, and a lot more.
Why WordPress Themes Are Awesome
Using themes in WordPress is fun and exciting because you can quickly and easily change your entire website's look and feel instantly with just a few clicks. As your site grows, you'll be able to take advantage of premium themes which will give your site that professional look.
As an example, I used the News theme from StudioPress when I first launched this website but later decided to build my own custom Genesis child theme for use on the site. Take a look at how the site used to look in my historical reference blog post. All of these major changes were done with WordPress themes.
In the next lesson, you will learn how to add widgets to your WordPress site.
If you have any questions or comments about changing your WordPress theme, feel free to leave it below in the comments section.